MAItem: Magnet Eyelashes
Eyelash material: high quality faux mink eyelashes
Eyeliner: National quality safety certification, no allergies
Length: about 1~1.5cm
Features:
1. Get rid of the uncomfortable feeling of traditional magnet eyelashes. The method of use is simple and convenient, and the effect is natural.
2. There is a strong magnet adsorption.
feature:
 - Advanced silk protein fiber, no animal hair, cruelty
 - Magnetic Eyeliner: For use with magnetic eyelashes for easy operation
 - Easy to wear with special tweezers
 - Proper use and storage, our magnetic eyelashes can be used multiple times
 - Universal fits all eye sizes and is easy to clean. Ordinary makeup remover can be cleaned
 - Comfortable and light, you may even forget that you are wearing it
How to use:
1. Draw a long, wide eyeliner along the root of the eyelashes
2. Waiting for the eyeliner to be semi-dry, the magnetic effect is best
For better use:
1. If the eyelashes are not firmly attached, you can pull the eyeliner thicker.
2. Be sure to store the magnetic eyelashes in the box when not in use.
3. Gently treat the lashes as they are applied or removed.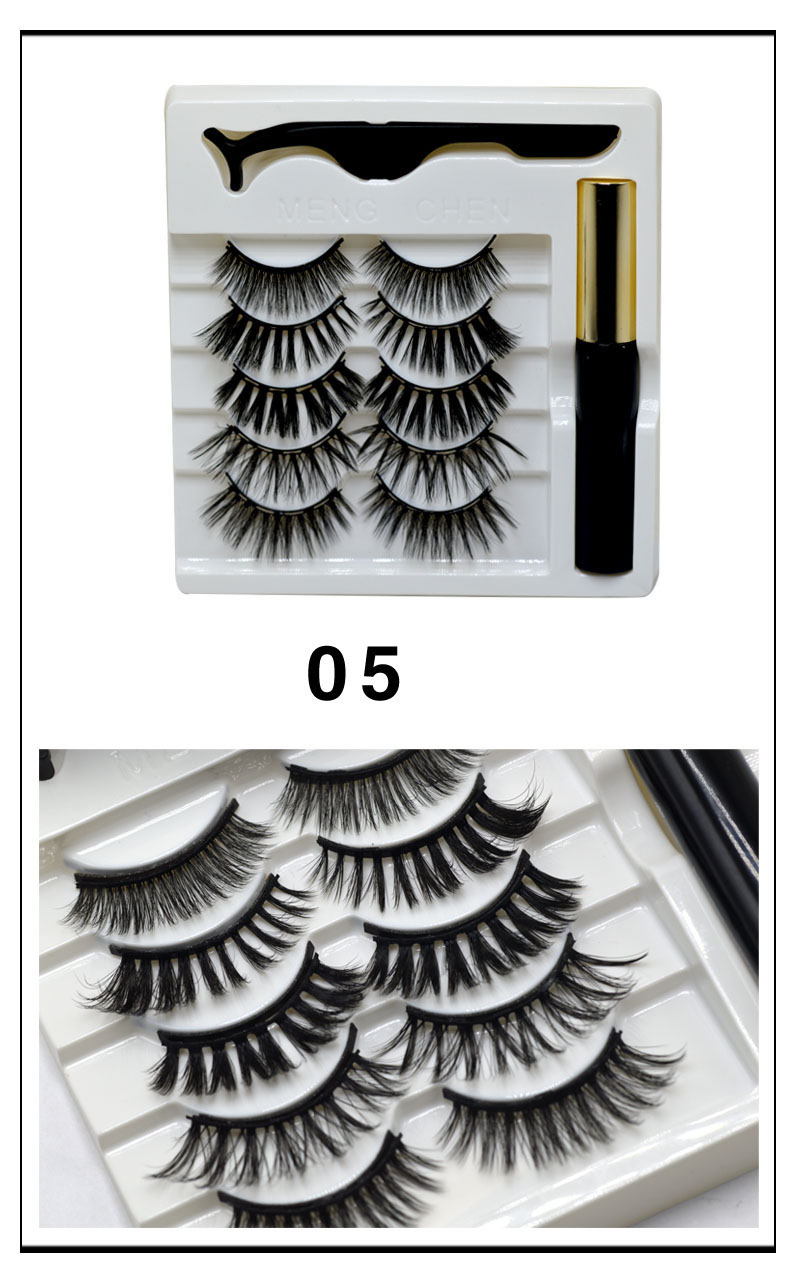 Related Products
---